About us
Our story started back in 1991 as Lumax. Since 2002, we have existed as Prolink International AS and can therefore refer to almost 20 years with photoluminescent success. Our customers has mainly been in Norway, but we do have a great number of international customers.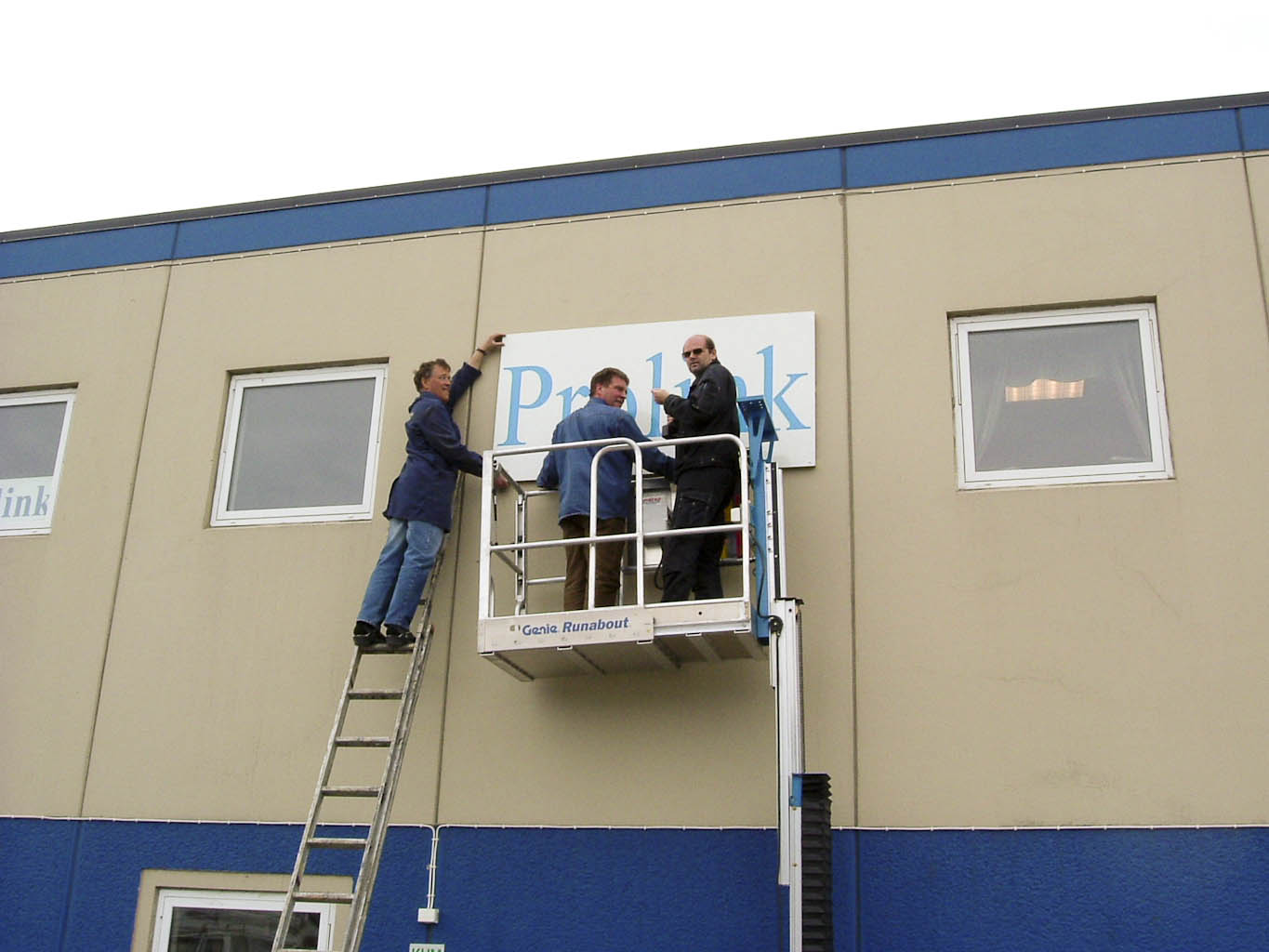 Why choose Prolink International?
Our expertise comes in handy when there is a need for thorough assessments of the situation. Our products and services meet current standards, and our solutions are maintenance-free, energy-saving and environmentally friendly. The material we use in the photoluminescent products is soil alginates; a natural substance found in the ground. The substance has a unique ability to absorb light energy from the surroundings, and then emits this energy again in the form of light when the room is darkened.
By using our products, the customer does not have to think about the battery and its costs and waste. We also operate with the market's longest guarantees on escape marking, which gives you a full function guarantee for 20 years.
Certificates
For years, Prolink International has been certified by DNV. Our certificates approves us as both producer and inspector.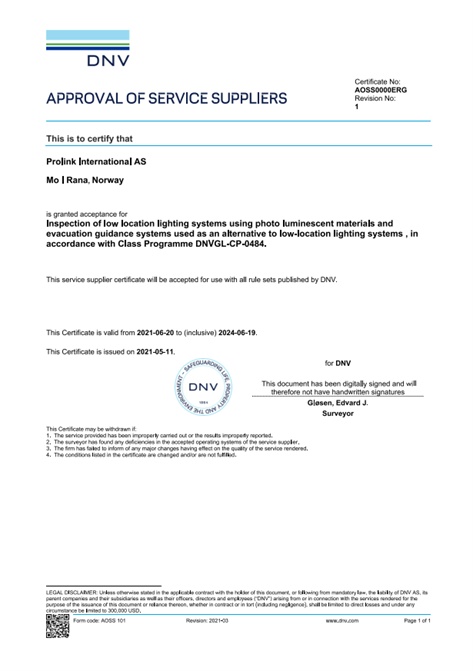 We are also a registered supplier at StartBANK