When a fire occurs, the most serious consequence is the spread of smoke. The smoke worsens visibility during escape and low-location guidance lights are a system that make the escape ways visible.
According to SOLAS 2014 3.2.5.1:
In addition to the emergency lighting required by regulations II-1/42 and III / 11.5, escape routes, including stairs and exits, shall be marked with lighting or photoluminescent strips located not more than 300 mm above the deck, there is a requirement that all maritime vessels with more than 36 passengers on board must have guidance system
Prolink design guidance systems that take into both requirements for safe escape according to SOLSA, but also the aesthetic. We have different solutions that suit all types of surfaces.
Lines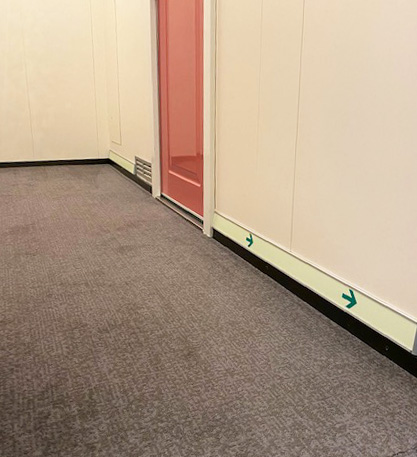 Stairway